I always fall head over heels for custom calligraphy-esque fonts.  This font happens to be from Correspondence Ink (perfect name, no?) which is a collaboration between Debi Sementelli and Brian Bonislawsky.  It was specifically designed with wedding invitations in mind, and I will no doubt be using it in the near future.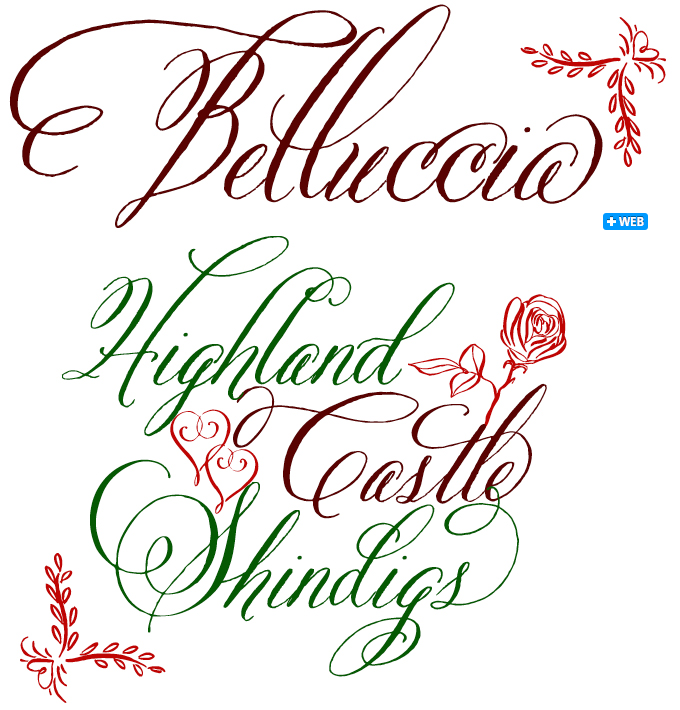 The Pro version of the font also comes with all these fabulous flourishes -
....and borders!
Belluccia Pro is available here, for what I consider a bargain price of $49!!  I look forward to more collaborations between these two!
As you may have assumed I have a thing for fonts. They come in all shapes and sizes with elaborate swashes and elegant details. The right font can easily make or break a design. Every Friday, I'll share some of my favorites and recent purchases here, hoping to inspire a typography addiction in everyone.
For additional font inspiration check out these lovely ladies:
Little Bit Heart | Lauren Elise Crafted | Bubblerock | Hank + Hunt | Super Swoon | Blush Printables | The Aerialist Press | Palm Papers | Allison Owen | DesignEditor
I try to keep my font sheet updated with recent purchases, but if you see a font you love on here and would like to incorporate it into your designs just let me know!